"Our Driverless Futures" is a web-based interactive narrative that critically examines the ethical implications of self-driving cars. In public and scholarly discourse, self-driving cars are often positioned as safer and more efficient transportation alternatives, with one prominent debate remaining in their programming: how should they react in an inevitable fatal accident, and whose lives should they prioritize to save? However, this focus on "kill decisions" has limited the terms of discourse to utilitarian ethics and normative classifications of people. Moreover, as discussed by scholars in critical algorithm studies, relegating moral decision-making to algorithms introduces yet to be seen issues of discrimination, transparency, accountability, and surveillance. Informed by STS and feminist discourses, "Our Driverless Futures," which won the 2017 Making and Doing Award at the Society for Social Studies of Conference, advances a critical reflection on algorithmic morality and its consequences.
Lab: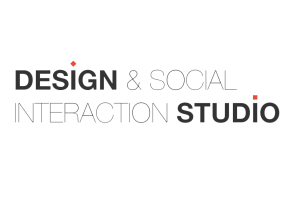 Students:
Aditya Anupam, Sylvia Janicki
Design and Social Justice Studio brings an interdisciplinary group of faculty and students together to examine the experiential and participatory dimensions of digital media and their relationship to establishing and supporting democratic forms of social interaction. Research at the studio spans both theoretical inquiry and experimental design, situated at the intersection of Design, the Humanities, and Human Computer Interaction. We design and investigate a variety of design products and services (e.g., locative media, visualizations and mapping, policy media, social and educational media) drawing on a range of design methods and strategies, most notably participatory and co-design methods, ethnographic methods, and experimental designs.
Projects are often in collaboration with other units on campus, other schools, as well as local non-profit organizations. Among current collaborators are Schools of Public Policy and Electrical Engineering at Georgia Tech; the iSchool at the University of British Columbia; Mayo Clinic; and local organizations such as Marcus Autism Center, Children's Healthcare of Atlanta, Fulton County Department of Health, and Central Atlanta Progress.