Faculty:
Maribeth Gandy Coleman, Kala Jordan, Clint Zeagler
Students:
Jonathan Moon, Vicky Wang
The AI Institute for Collaborative Assistance and Responsive Interaction for Networked Groups (AI-CARING) is a National Artificial Intelligence (AI) Research Institute funded by the National Science Foundation.  The AI-CARING mission is to develop the next generation of personalized collaborative AI systems that improve the quality of life and independence of aging adults living at home.  The objective of this specific project is to establish appropriate and effective cognitive support for cooking activities within the kitchen. It is evident that AI training and interactive coaching can provide compensatory support as personal components of the kitchen and food experiences are negatively impacted by progressive cognitive. declines. Our goal is to understand the needs of persons with mild cognitive impairment and their care partners when it comes to meal planning and food preparation with a focus on creating novel methods to capture information from the users regarding their household specific routines, preferences, values, and traditions that could be used to create AI interventions that are adapted to their individual needs.
Lab: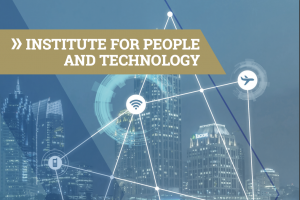 The Institute for People and Technology (IPaT) brings together researchers from across Georgia Tech to support world-class research, engage students, and collaborate with industry, government, and nonprofit partners. Our goal is to maximize Georgia Tech's societal impact through people-centered innovation. IPaT supports and connects faculty and students across the entire Georgia Tech campus by blurring the lines between academic disciplines and partnering to translate research results into real-world use. Georgia Tech is at the forefront of science and technology research, and home to state-of-the-art facilities and world-renowned experts who are working every day to find answers to tough problems. IPaT brings together researchers, industry, and other partners to identify technology solutions that will shape our global future. IPaT was created in 2011 to embrace these opportunities and needs, to create a networked research ecosystem of Georgia Tech faculty and industry partners, and to amplify their combined thought leadership and on-the-ground results to create a positive economic and societal impact in critical areas that define much of everyday life.