Students:
Jung Wook Park, Dingtian Zhang, Sienna Sun
Advanced driver-assistance systems (ADAS) are electronic systems that make driving safer by supporting a vehicle driver. The main features of ADAS include a rear-view camera, surround-view systems, forward collision warning/assist, and lane departure warning/assist. Surprisingly, these features were developed and introduced in the early- and mid-2000s. However, most of them have a slow adoption curve. For example, Motor and Equipment Manufacturers Association (MEMA) and Boston Consulting Group (BCG) anticipated that the installation rate of surround-view systems is expected to grow to only 3 percent by 2020 from one percent in 2015. MEMA and BCG expect that it will take almost two decades to realize full ADAS features with all the vehicles on the road. The major impediment of slow adoption is a gap between the current cost to consumer and consumer willingness to pay for such a feature. We propose self-sustainable, intelligent sensor systems that can be easily retrofitted onto current vehicles. The proposed systems will also allow us to lower the cost of installation and maintenance through wireless communication and On-The-Spot (OTS) energy harvesting.
Lab: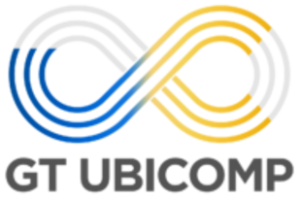 We are interested in ubiquitous computing and the research issues involved in building and evaluating ubicomp applications and services that impact our lives. Much of our work is situated in settings of everyday activity, such as the classroom, the office and the home. Our research focuses on several topics including, automated capture and access to live experiences, context-aware computing, applications and services in the home, natural interaction, software architecture, technology policy, security and privacy issues, and technology for individuals with special needs.