We study how operation and platform strategy affect product- and firm-level innovativeness in the smartphone industry. Our study is based on the technological evolution of smartphones including physical characteristics, performance characteristics, and features over the past decade. Our longitudinal analysis of a dataset consisting of 1,171 smartphones by 79 device manufacturers and 12 different platforms highlights the significant transformational changes that have occurred. We propose an index to measure innovativeness of a smartphone upon which we test our main hypotheses. Our findings are threefold. First, we find the rate of a product launch is negatively associated with product innovativeness. Second, we find the number of product lines is positively associated with product innovativeness. Lastly, we find a nonlinear pattern between platform strategy and product innovativeness in that a mixed platform strategy is associated with higher product innovativeness than a pure platform strategy.
Lab: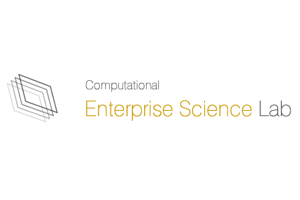 Students:
Terrance Law, Tim Major, Arjun Srinivasan, Biswajyoti Pal, Tyler Labean
The Computational Enterprise Science Lab focuses on the design, analysis, and management of complex enterprise systems (e.g. organizations, supply chains, business ecosystems) using information visualization, modeling/simulation, and system science approaches.