How can living materials be combined with digital technologies to reframe the body-environment dichotomy, challenge bounded individualism, and elevate care for more than human communities? This project draws from scholarship in ecofeminism and feminist post-humanities that contextualizes ecological destruction in the modern landscape to reframe human and non-human worlds as entangled, people and environment as co-constitutive, and to foreground care for and agency of more-than-human communities.
This memorial consists of living wildflowers growing inside a plexiglass box. The box is lined with a two-way mirror on the front, a regular mirror on the back, and LED strip lights along the sides. An ultrasonic sensor senses distance of a body from the memorial, triggering LED lights to brighten when the body approaches, and dim when the body recedes. At a distance, with LED lights dimmed or off, one would see only their own reflection. As one approaches, LED lights brighten, creating a co-constitutive view of the person becoming one with the plants. When the viewer is directly in front of the memorial, their reflection disappears, leaving only a view of the wildflowers and the soil within, illuminated under an infinity mirror effect, constructing an illusion of an infinite meadow, signaling the limits of the Earth.
Finally, participants are encouraged to open the lid to feel and water the plants. This memorial serves as an invitation to attend to and care for the more-than-human world, recognizing our accountability to non-human species. The installation places the human, plants, and earth in an entangled network, connected by digital technologies. The memorial may seem closed and bounded, but is, in fact, an open system, necessitating porosity and exchange with the outside and care from humans in order to thrive.
Lab: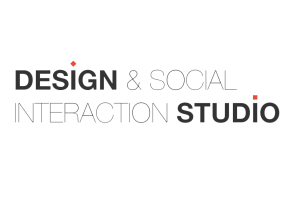 Students:
Aditya Anupam, Sylvia Janicki
Design and Social Justice Studio brings an interdisciplinary group of faculty and students together to examine the experiential and participatory dimensions of digital media and their relationship to establishing and supporting democratic forms of social interaction. Research at the studio spans both theoretical inquiry and experimental design, situated at the intersection of Design, the Humanities, and Human Computer Interaction. We design and investigate a variety of design products and services (e.g., locative media, visualizations and mapping, policy media, social and educational media) drawing on a range of design methods and strategies, most notably participatory and co-design methods, ethnographic methods, and experimental designs.
Projects are often in collaboration with other units on campus, other schools, as well as local non-profit organizations. Among current collaborators are Schools of Public Policy and Electrical Engineering at Georgia Tech; the iSchool at the University of British Columbia; Mayo Clinic; and local organizations such as Marcus Autism Center, Children's Healthcare of Atlanta, Fulton County Department of Health, and Central Atlanta Progress.