As event sequence data grow in prominence, sequential pattern mining algorithms have been widely adopted to discover interesting patterns in data. For instance, e-commerce websites use these algorithms large-scale clickstream data to understand the common paths taken by customers. In the healthcare domain, sequential pattern mining algorithms open the door to investigating the sheer volume of patients in a hospital. In this project, we develop a technique that supports analysts' iterative workflow during data exploration while utilizing pattern mining algorithms' capability to extract potentially interesting patterns from large-scale data.
Lab: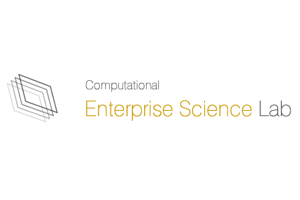 Students:
Terrance Law, Tim Major, Arjun Srinivasan, Biswajyoti Pal, Tyler Labean
The Computational Enterprise Science Lab focuses on the design, analysis, and management of complex enterprise systems (e.g. organizations, supply chains, business ecosystems) using information visualization, modeling/simulation, and system science approaches.