Students:
Jessica FeustonHannah HaoChris Reinert
People with severe motor disabilities such as ALS may not be able to move their facial muscles to communicate. This study is examining the salient features of facial expressions in order to create "emotional prosthetics" - ways for people with disabilities to express emotion. The resulting prosthetics will be controlled by voluntary and involuntary brain signals.
Lab: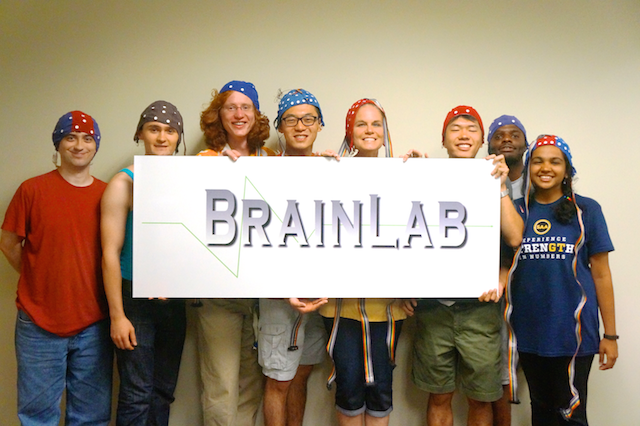 The Brain Lab explores innovative ways of accomplishing human-computer interaction through biometric inputs. Biometric interfaces identify and measure small changes in a person's behavior or physiological responses to certain stimuli. The work has potential in many areas, especially for providing individuals with disabilities a means of personal "hands-off" control of computers and other devices.