Students:
Alyssa Rumsey, Akansha Gupta, Horyun Song
This research initiative explores the potentials and challenges of civic and participatory media, investigating a set of research questions that probe the relationship between technology, place, storytelling, and community engagement. The aim is to investigate hybrid platforms that inform and engage local communities through the mediation of shared public spaces, digital media, mapping, and storytelling. For example, design experiments the context of Auburn Avenue seek to both highlight and preserve the important history of the neighborhood as a vital center of innovation, commerce, and community among African Americans and the center of the Civil Rights Movement during the era of segregation, as well as contribute to the current revitalization efforts within the neighborhood.
Lab: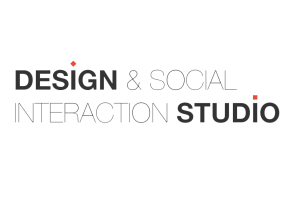 Students:
Aditya Anupam, Sylvia Janicki
Design and Social Justice Studio brings an interdisciplinary group of faculty and students together to examine the experiential and participatory dimensions of digital media and their relationship to establishing and supporting democratic forms of social interaction. Research at the studio spans both theoretical inquiry and experimental design, situated at the intersection of Design, the Humanities, and Human Computer Interaction. We design and investigate a variety of design products and services (e.g., locative media, visualizations and mapping, policy media, social and educational media) drawing on a range of design methods and strategies, most notably participatory and co-design methods, ethnographic methods, and experimental designs.
Projects are often in collaboration with other units on campus, other schools, as well as local non-profit organizations. Among current collaborators are Schools of Public Policy and Electrical Engineering at Georgia Tech; the iSchool at the University of British Columbia; Mayo Clinic; and local organizations such as Marcus Autism Center, Children's Healthcare of Atlanta, Fulton County Department of Health, and Central Atlanta Progress.