Featured Projects
Early development of children is a critical issue for young parents. However, symptoms of abnormality may occur in a subtle manner, and parents often fail to recognize them or seek help at an early stage. This is often because they lack certain knowledge or professional guidance. CDC distributed brochures to promote knowledge of children early development. However, this form of the publication contains a large volume of information and is hard to popularize. Furthermore, even though parents' role in solving this problem is significant, they could not do it alone.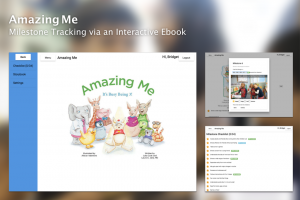 Through findings from over 60 interviews and a national online survey with 978 with diverse groups of parents, we explored parents' ability to find learning opportunities, we identify differences in parents' use of online social networks in finding learning opportunities for their children across different socioeconomics.
In a piano lesson, a student often imitates the teacher's playing in terms of speed, dynamics, and fingering. While this learning model leverages one's visual and even audial perception for emulation, it still lacks an important component of piano playing the tactile sensation. We seek to convey the tactile sensations of the teacher's keystrokes and then signal the student's corresponding fingers. We implemented an instrumented fingerless glove called Tactile Teacher to detect finger taps on hard surfaces.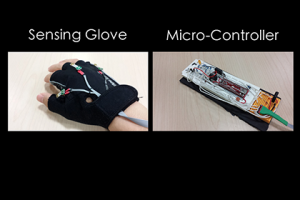 Upcoming Events
This talk discusses designing for exploration.
GVU News
The podcast, called the Interaction Hour, is launching Tuesday, Sept. 18 and will be available on iTunes, Spotify, and Spreaker.

Georgia Tech faculty and students will travel to Munich, Germany to present their research at the European Conference on Computer Vision (ECCV).

The research project is under a two-year, $300,000 grant from the National Science Foundation for faculty Lauren Wilcox, Betsy DiSalvo, Thomas Ploetz, and David Joyner.
GVU Resource Labs
App Lab
Built for Success
A mobile computing "hackerspace."
Visit the App Lab website
Location: TSRB 333
GVU Prototyping Lab
From Concept to Creation
A rapid prototyping "makerspace."
Visit the Prototyping Lab website
Location: TSRB Basement
Usability Lab
Testing Methods and Technology
An adaptable project testing space.
Location: TSRB 216