Featured Projects
More and more people today are using activity trackers like Fitbit and connecting them to their social media like Twitter. And what more, some people make their daily quantified activity time series public. So on one hand, we have their entire twitter network in the form of timelines, friends, followers and their entire network and on the other hand, we have their entire workout data. We are trying to answer some interesting question from these two sets of data.
This map visualizes demographic indicators of gentrification in neighborhoods (defined by census tracts) along the current and proposed path of the Atlanta Beltline, an "urban redevelopment" project under construction along a loop of disused railroad tracks that circumvent the city, stitching together some of its most historic neighborhoods.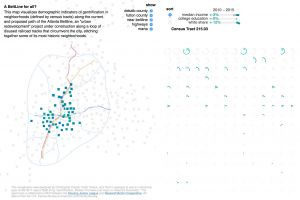 Business analysts create logomaps in order to better understand and communicate trends in the world of business. Humans can intuitively make sense of these maps, while computers struggle to extract the same knowledge. Using computer vision and human-in-the-loop machine learning, this research aims to create tools and methods for automating knowledge extraction from graphical logomaps.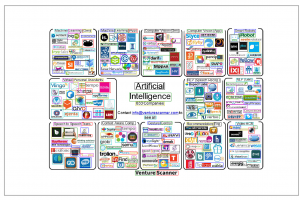 GVU News
Eric Corbett, a Ph.D. student in Digital Media in the School of Literature, Media, and Communication, has received a $25,000 grant from Microsoft to help complete his dissertation on the role of trust and technology in local government.
GVU Resource Labs
App Lab
Built for Success
A mobile computing "hackerspace."
Visit the App Lab website
Location: TSRB 333
GVU Prototyping Lab
From Concept to Creation
A rapid prototyping "makerspace."
Visit the Prototyping Lab website
Location: TSRB Basement
Usability Lab
Testing Methods and Technology
An adaptable project testing space.
Location: TSRB 216