Featured Projects
A tool which provide bran-new medication management experience to students as well as consider international students special pain points when using the US. medication system.
Technology is changing the scope and quality of healthcare through applications such as telemedicine and home health technology by offering a cost-effective and accessible means to manage chronic disease. People are increasingly taking a proactive role in monitoring and maintaining their health, e.g., monitoring blood pressure to prevent stroke, or measuring blood sugar levels to regulate diabetes. One of the most pressing health issues we face today is a stroke.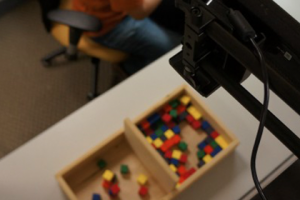 Why is it so hard for chatbots to talk about race? This work explores how the biased contents of databases, the syntactic focus of natural language processing, and the opaque nature of deep learning algorithms cause chatbots difficulty in handling race-talk. In each of these areas, the tensions between race and chatbots create new opportunities for people and machines. By making the abstract and disparate qualities of this problem space tangible, we can develop chatbots that are more capable of handling race-talk in its many forms.
Upcoming Events
This talk discusses designing for exploration.
GVU News
The podcast, called the Interaction Hour, is launching Tuesday, Sept. 18 and will be available on iTunes, Spotify, and Spreaker.

Georgia Tech faculty and students will travel to Munich, Germany to present their research at the European Conference on Computer Vision (ECCV).

The research project is under a two-year, $300,000 grant from the National Science Foundation for faculty Lauren Wilcox, Betsy DiSalvo, Thomas Ploetz, and David Joyner.
GVU Resource Labs
App Lab
Built for Success
A mobile computing "hackerspace."
Visit the App Lab website
Location: TSRB 333
GVU Prototyping Lab
From Concept to Creation
A rapid prototyping "makerspace."
Visit the Prototyping Lab website
Location: TSRB Basement
Usability Lab
Testing Methods and Technology
An adaptable project testing space.
Location: TSRB 216