Featured Projects
We propose a general framework for character self-dressing interactions with simulated clothing. We show that by breaking the process of dressing into sub goals, we can design specific action controllers which, when combined allow a character to put on a garment via a user defined style.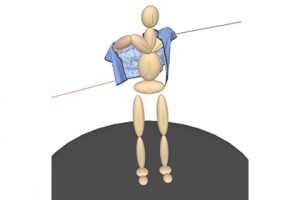 The goal of this project is to expand on the work done by Pamela Pryor and Jo Edwards (curators of the BellSouth calendar project), to remember, celebrate, and preserve stories of African Americans and Black-owned institutions in Georgia. The project consists of two parts an interactive exhibit and digital application. The exhibit and interactive installation will be located at the APEX (African-American Panoramic Experience) Museum in Atlanta, Georgia.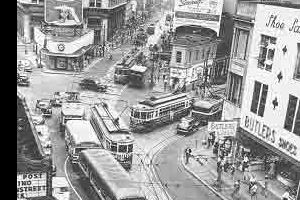 Visualizing sets to reveal relationships between constituent elements is a complex representational problem. Recent research presents several automated placement and grouping techniques to highlight connections between set elements. However, these techniques do not scale well for sets with cardinality greater than one hundred elements. We present OnSet, an interactive, scalable visualization technique for representing large-scale binary set data.
GVU News
Eric Corbett, a Ph.D. student in Digital Media in the School of Literature, Media, and Communication, has received a $25,000 grant from Microsoft to help complete his dissertation on the role of trust and technology in local government.
GVU Resource Labs
App Lab
Built for Success
A mobile computing "hackerspace."
Visit the App Lab website
Location: TSRB 333
GVU Prototyping Lab
From Concept to Creation
A rapid prototyping "makerspace."
Visit the Prototyping Lab website
Location: TSRB Basement
Usability Lab
Testing Methods and Technology
An adaptable project testing space.
Location: TSRB 216