Featured Projects
The United States' medical billing system is exceptionally complex. Medical bills and Explanation of Benefits (EOB) statements are undecipherable and incomprehensible even for experts to understand. In addition, a 2015 survey conducted by TransUnion Healthcare found that 55% of American patients were either sometimes or always confused about their medical bills and that 61% of patients were either sometimes or always surprised about their out-of-pocket costs.
In the near future, autonomous and semi-autonomous systems will interact with us with greater frequency. When they fail or perform unexpected behaviors, non-experts must be able to determine what went wrong. We introduce "rationalization", a technique for automatically generating natural language explanations as if another human were describing what the autonomous system was doing.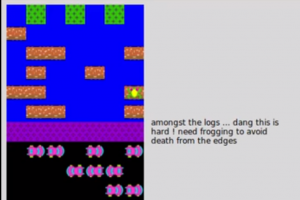 CHAT (Cetacean Hearing Augmentation & Telemetry) is a wearable underwater computer system, engineered to assist researchers in establishing two-way communication with dolphins. The project seeks to facilitate the study of marine mammal cognition by providing a waterproof mobile computing platform. An underwater speaker and keyboard enables the researchers to generate whistles. The system is equipped with a two channel hydrophone array used for localization and recognition of specific responses that are translated into audio feedback.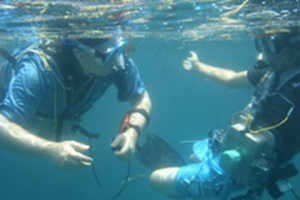 GVU Resource Labs
App Lab
Built for Success
A mobile computing "hackerspace."
Visit the App Lab website
Location: TSRB 333
GVU Prototyping Lab
From Concept to Creation
A rapid prototyping "makerspace."
Visit the Prototyping Lab website
Location: TSRB Basement
Usability Lab
Testing Methods and Technology
An adaptable project testing space.
Location: TSRB 216