Featured Projects
In this project, we analyze blocking mechanisms on social media. We perform a comparative analysis of different technologies and socially curated block-lists on Twitter. We also conduct interviews with users who are on such block-lists as well as those who subscribe to them. Our analysis reveals nuances of online harassment and the tactics used by harassers. We discuss the limitations of state of the art moderation used by social media platforms like Facebook, Twitter, etc.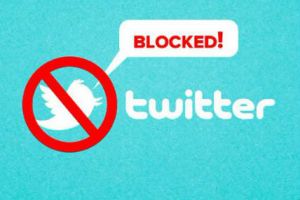 The field of Human-Computer Interaction has long engaged in creating and studying online tools that serve as information resources. However, few studies explore how people, particularly underserved populations, find these tools. This study examines the role that online search plays in the access to online information resources using access to online Computer Science (CS) education as a case study. First, we conduct a survey with U.S. parents to identify terms used to search for online CS education. Second, we look at the search results for those terms.
Students in the Sonification Lab and Center for Music Technology designed Solar System Sonification, an auditory experience of the planets. Using non-speech audio to convey information, they built a musical model of the solar system. Planetariums typically rely on visuals with various levels of speech description, but have not explored using auditory cues to present information about space. Auditory displays, like the ones developed for Solar System Sonification, enable more immersive experiences and make information accessible to people with visual impairments.
Upcoming Events
This talk discusses designing for exploration.
GVU News
The podcast, called the Interaction Hour, is launching Tuesday, Sept. 18 and will be available on iTunes, Spotify, and Spreaker.

Georgia Tech faculty and students will travel to Munich, Germany to present their research at the European Conference on Computer Vision (ECCV).

The research project is under a two-year, $300,000 grant from the National Science Foundation for faculty Lauren Wilcox, Betsy DiSalvo, Thomas Ploetz, and David Joyner.
GVU Resource Labs
App Lab
Built for Success
A mobile computing "hackerspace."
Visit the App Lab website
Location: TSRB 333
GVU Prototyping Lab
From Concept to Creation
A rapid prototyping "makerspace."
Visit the Prototyping Lab website
Location: TSRB Basement
Usability Lab
Testing Methods and Technology
An adaptable project testing space.
Location: TSRB 216