Featured Projects
This project concerns the analysis and design of a wearable technology garment intended to aid with the instruction of ballet technique to adult beginners. A phenomenological framework is developed and used to assess physiological training tools. Following this, a garment is developed that incorporates visual feedback inspired by animation techniques that more directly convey the essential movements of ballet.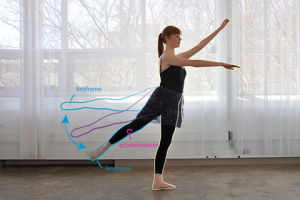 This project will bring together the static (e.g., sidewalk condition, street networks, characteristics of land use) and dynamic (e.g., traffic volumes, weather, and light quality) characteristics of the environment that are monitored close to real time into one decision support system for route planning.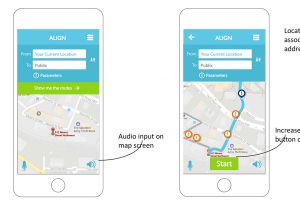 Many women played important roles in the Civil Rights Movement. Their efforts to lead the movement were often overshadowed by men, who still get more attention and credit for its successes in historical narratives. The motivation of the project is to design an engaging way that draws people's attention to women's achievements and helps people feel closer to the events and women that made history during the Civil Rights Movement.
GVU News
Studies have shown that passive haptic learning can help patients suffering from spinal injury. Can it also be an option in stroke recovery?

The podcast, called the Interaction Hour, is launching Tuesday, Sept. 18 and will be available on iTunes, Spotify, and Spreaker.

Georgia Tech faculty and students will travel to Munich, Germany to present their research at the European Conference on Computer Vision (ECCV).
GVU Resource Labs
App Lab
Built for Success
A mobile computing "hackerspace."
Visit the App Lab website
Location: TSRB 333
GVU Prototyping Lab
From Concept to Creation
A rapid prototyping "makerspace."
Visit the Prototyping Lab website
Location: TSRB Basement
Usability Lab
Testing Methods and Technology
An adaptable project testing space.
Location: TSRB 216