Featured Projects
Biological systems in general are multifunctional and environmentally sustainable. Thus, biologically inspired design is posited as leading to multifunctional and environmentally sustainable designs. Design in general is characterized as a problem-driven process. However, biologically inspired design also entails the twin process of solution-based design. Previous work has postulated that the solution-based design process is prone to design fixation but leads to more multi-functional designs. Design Study Library (DSL) is a digital library of eighty-three cases of biologically inspired design.
Business ecosystems are characterized by large, complex, and global networks of firms, often from many different market segments, all collaborating, partnering, and competing to create and deliver new products and services. Given the rapidly increasing scale, complexity, and rate of change of business ecosystems, as well as economic and competitive pressures, analysts are faced with the formidable task of quickly understanding the fundamental characteristics of these interfirm networks.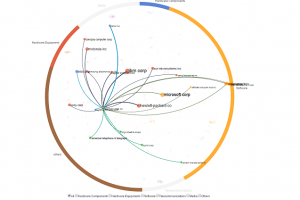 GTJourney is an opportunity for all members of the Georgia Tech community to collaborate on applications and solutions that benefit the campus. It is a virtual focal point for students, faculty, and staff to develop ideas and solutions, find technical support and resources, advertise and access campus data, and share applications and experiences.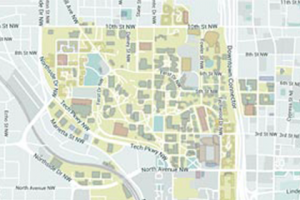 Upcoming Events
This talk discusses social cybersecurity.
GVU News
Constellations Center attends CSforALL Summit and pledges to teach 200 students computer science in Atlanta Public Schools during the 2018-19 academic year.

Conceptual expansion takes in an arbitrary number of games and then outputs original games with unique mechanics and level designs.

The AI assistant would not be a visual character, but would help students learn new techniques.
GVU Resource Labs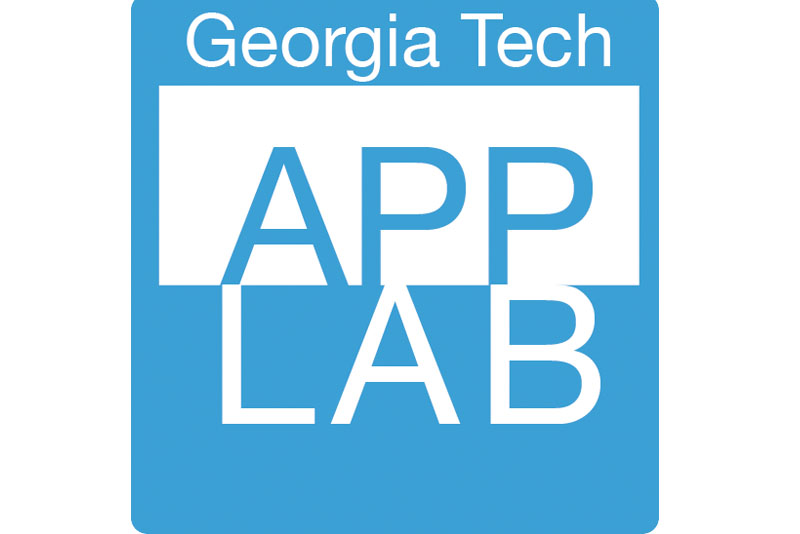 App Lab
Built for Success
A mobile computing "hackerspace."
Visit the App Lab website
Location: TSRB 333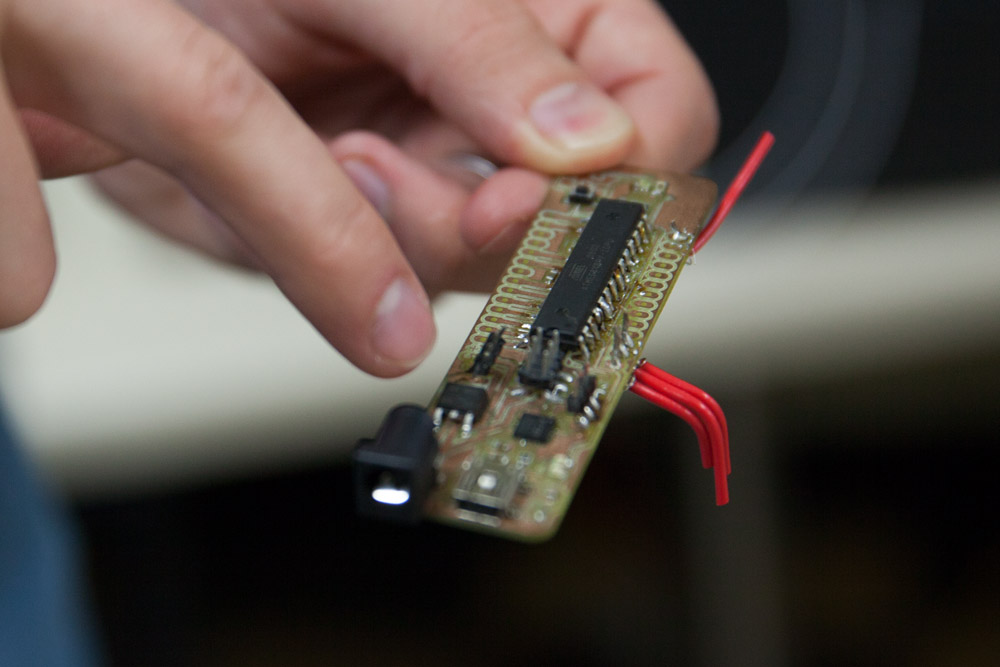 GVU Prototyping Lab
From Concept to Creation
A rapid prototyping "makerspace."
Visit the Prototyping Lab website
Location: TSRB Basement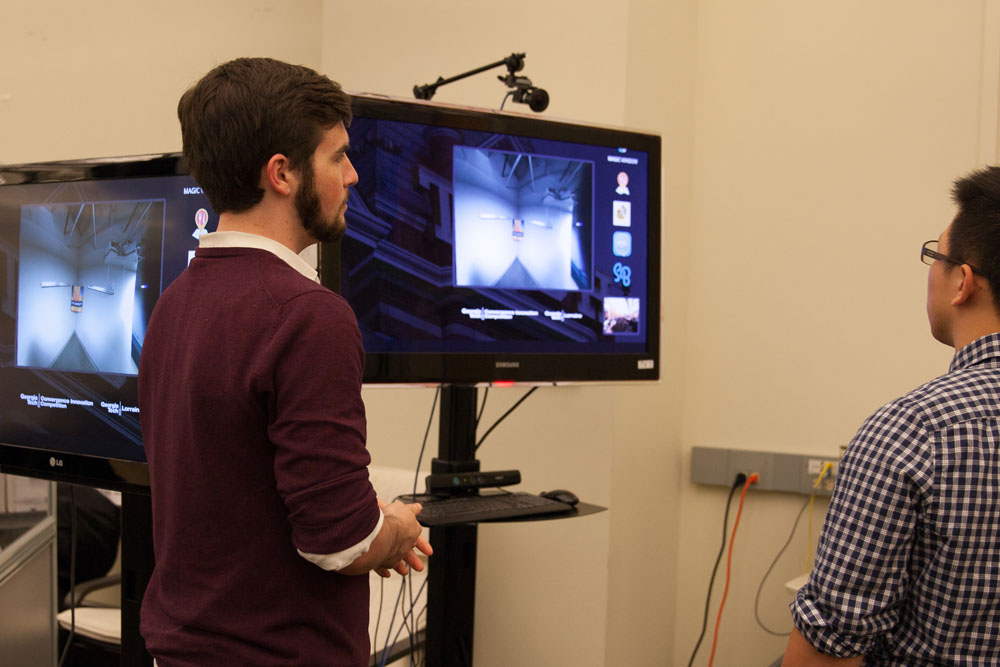 Usability Lab
Testing Methods and Technology
An adaptable project testing space.
Location: TSRB 216