As the city expands its ever-present gaze on every movement, it becomes more and more difficult for the average citizen to know the location and status of the cameras and sensors, what data is being collected, where it is stored, how long it is stored and for what purposes. The invisible gaze of these technologies turns people into a data point incapable of sensing, a number encoding movements, colour, identity, location, time etc. This artefact invokes critical mode of inquiry into the emergent digital infrastructure while serving as a point of reflection and conversation around issues of surveillance, control, and citizenship. This artefact presents us with a visual abstraction that encodes the gaze of the urban infrastructure in the forms of symbols and patterns.
Lab: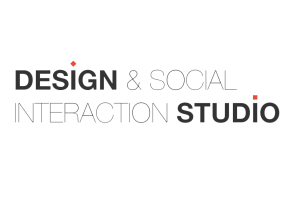 Students:
Aditya Anupam, Sylvia Janicki
Design and Social Justice Studio brings an interdisciplinary group of faculty and students together to examine the experiential and participatory dimensions of digital media and their relationship to establishing and supporting democratic forms of social interaction. Research at the studio spans both theoretical inquiry and experimental design, situated at the intersection of Design, the Humanities, and Human Computer Interaction. We design and investigate a variety of design products and services (e.g., locative media, visualizations and mapping, policy media, social and educational media) drawing on a range of design methods and strategies, most notably participatory and co-design methods, ethnographic methods, and experimental designs.
Projects are often in collaboration with other units on campus, other schools, as well as local non-profit organizations. Among current collaborators are Schools of Public Policy and Electrical Engineering at Georgia Tech; the iSchool at the University of British Columbia; Mayo Clinic; and local organizations such as Marcus Autism Center, Children's Healthcare of Atlanta, Fulton County Department of Health, and Central Atlanta Progress.