Students:
Swar Gujrania, Komal Hirani
This project leverages the AI capabilities of LuminAI's virtual agent to offer an engaging, interactive experience for senior adults that encourages physical exercise in order to lead to improved quality of life. Our version of LuminAI's virtual agent helps senior adults follow along various types of exercises and personalizes their workout based on their needs. Using gesture-based tracking, LuminAI for Senior Adults also provides seniors with real-time feedback on the quality of their physical movements. The system consists of three modes that allow both individual and group workouts, thus providing an inclusive and interactive way for senior adults to enjoy moving.
Lab: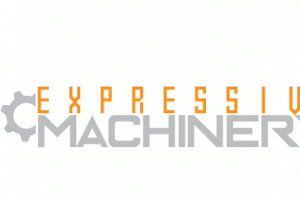 Students:
Takeria Blunt, Erin Truesdell, Manoj Deshpande, Sarah Mathew, Atefeh Mahdavi
The Expressive Machinery Lab (formerly ADAM Lab) explores the intersection between cognition, creativity, and computation through the study of creative human endeavors and by building digital media artifacts that represent our findings. Applications of our findings range from AI-based digital performance to interactive narrative experiences to educational media design and development.