Came From Nothing is an interactive documentary that chronicles the incredible life story of Benjamin "Big Mouth Ben" Graham, an entrepreneur and motivational entertainer in Atlanta's Historic Sweet Auburn community. Big Mouth Ben overcame 17 years of addiction and homelessness on Auburn Avenue to open, together with his wife Tanya, a convenience store just two blocks from the same bridge under which he once slept. In the spring of 2017, as part of the design and social justice project studio course taught by Professor Nassim JafariNaimi and titled "Sweet Auburn, Birthplace of Ideas," two students set out to capture Ben and Tanya's story in the narrative form of a feature-length documentary film. The film project was successful, premiering to over 100 people from the Sweet Auburn community on May 4th at The APEX Museum, and more recently inspiring hundreds of other people through subsequent screenings at Fulton County Drug Court. With this project, Nick Tippens, one of the documentary film's co-creators, aims to deepen and expand its potential impact by designing an interactive version of the narrative. This digital application creates a new experience for the narrative's audience, affording them agency in their interactions with it, educating them about its issues, and providing them the tools to take action in response to it. By engaging the audience with multimedia forms of its content, the interactive documentary highlights the nuances of the narrative and enriches their understanding of its complexities.
Lab: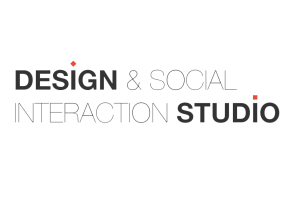 Students:
Aditya Anupam, Sylvia Janicki
Design and Social Justice Studio brings an interdisciplinary group of faculty and students together to examine the experiential and participatory dimensions of digital media and their relationship to establishing and supporting democratic forms of social interaction. Research at the studio spans both theoretical inquiry and experimental design, situated at the intersection of Design, the Humanities, and Human Computer Interaction. We design and investigate a variety of design products and services (e.g., locative media, visualizations and mapping, policy media, social and educational media) drawing on a range of design methods and strategies, most notably participatory and co-design methods, ethnographic methods, and experimental designs.
Projects are often in collaboration with other units on campus, other schools, as well as local non-profit organizations. Among current collaborators are Schools of Public Policy and Electrical Engineering at Georgia Tech; the iSchool at the University of British Columbia; Mayo Clinic; and local organizations such as Marcus Autism Center, Children's Healthcare of Atlanta, Fulton County Department of Health, and Central Atlanta Progress.