The BellSouth Calendar project was originally curated by Pamela Pryor and Jo Edwards. The purpose of the project is to expand on this work, remembering these narratives, and celebrate these individuals from the community. The project has two components: an interactive exhibit that will be on display at the APEX Museum(African-American Panoramic Experience) and the second is a website that will allow teachers, students, and community members to learn more. The purpose of these two platforms is they will allow more content such as images, videos, and interviews to be shared with visitors, with the purpose of encouraging individuals to learn and share these stories. The goal is that the project will encourage educators and students to research the individuals or institutions and discuss them within the classroom. Visitors and individuals from the community will also be impacted by the digital component by engaging them in conversations regarding African American culture and history.
Lab: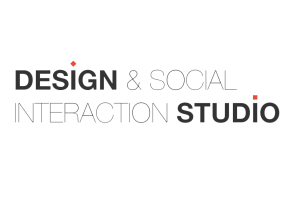 Students:
Aditya Anupam, Sylvia Janicki
Design and Social Justice Studio brings an interdisciplinary group of faculty and students together to examine the experiential and participatory dimensions of digital media and their relationship to establishing and supporting democratic forms of social interaction. Research at the studio spans both theoretical inquiry and experimental design, situated at the intersection of Design, the Humanities, and Human Computer Interaction. We design and investigate a variety of design products and services (e.g., locative media, visualizations and mapping, policy media, social and educational media) drawing on a range of design methods and strategies, most notably participatory and co-design methods, ethnographic methods, and experimental designs.
Projects are often in collaboration with other units on campus, other schools, as well as local non-profit organizations. Among current collaborators are Schools of Public Policy and Electrical Engineering at Georgia Tech; the iSchool at the University of British Columbia; Mayo Clinic; and local organizations such as Marcus Autism Center, Children's Healthcare of Atlanta, Fulton County Department of Health, and Central Atlanta Progress.